Established in June 2003, The Language Mind also known as Pusat Bahasa Titian Jaya Klang (PBTJ Klang) is an educational provider specializing in educating local students and adults. The Language Mind aims to acquire breadth and depth of skills and knowledge to create an integrated education group with a comprehensive suite of capabilities and services that will be able to compete globally and at the same time meet the demanding needs of the clients.
We place equal importance in providing adults, teenagers and kids on their learning ability and application for their daily life which are influenced by the specific needs and key requirements of a location and region.
Offering programmes and courses to customers with over 18 years of experience. The Language Mind has the best selection in terms of Language courses, online courses and extra-curricular activities. Our main advantages are flexible payment plans, guarantee result planning, free revision lessons. (Terms & Conditions Apply) With more than 30 different course that will help our customer to save 30%-50% of their cost and time and best of all is achieving the result they aim for.
我们的信念
Throughout the years, since its establishment in 2003, The Language Mind has achieved various kinds of recognition. It shows that TLM has always been working hard in providing the best service to our customers to meet their expectations. The Language Mind will always continue to uphold its excellence to maintain the quality of its services such as the delivery of syllabus, the quality of the teachers' teaching methodologies as well as the students' learning outcomes. We emphasize and target on the consistent analysis of the feedback from students. Moreover, the support for employees and teachers are really in place which in turn helps them to perform the best.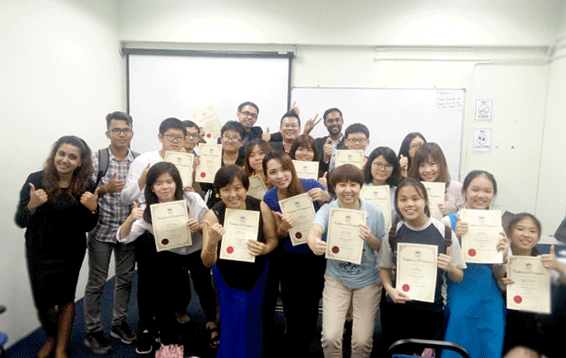 我们的奖项
金劍獎 2010
2011年马来西亚卓越领导品牌国际大奖
亚太顶级卓越品牌奖
品質管理系統 9001:2015
商业注册局
教育部执照
使命
"我们是一个综合性的教育集团,为我们的客户和合作伙伴提供全面的优质教育和支持。"
我们的理念
我们在教育行业中提供服务的理念是营造一个有利于学习的和谐学习环境。帮助学习者在工作中表达自己的主动性和创造力。
我们的承诺
我们的课程是通过有弹性的学习期和咨询时间量身定制的,适用于各行各业的学生。 全职/非全职课程旨在满足学生不同学习目标的需求。 我们的简易付款计划可根据要求提供给预算有限的学生。
地点
我们的地址:
KA-2, Lot 2-2, Kuchai Avenue, Jalan Kuchai Maju 13, Off Jalan Kuchai, Kuchai Entrepreneurs Park, 58200 Kuala Lumpur,