Established in June 2003, The Language Mind also known as Pusat Bahasa Titian Jaya Klang (PBTJ Klang) is an educational provider specializing in educating local students and adults. The Language Mind aims to acquire breadth and depth of skills and knowledge to create an integrated education group with a comprehensive suite of capabilities and services that will be able to compete globally and at the same time meet the demanding needs of the clients.
We place equal importance on providing adults, teenagers, and kids with their learning ability and application for their daily lives, which are influenced by the specific needs and key requirements of a location and region.
Offering programmes and courses to customers with over 19 years of experience. The Language Mind has the best selection in terms of Language courses, online courses and extra-curricular activities. Our main advantages are flexible payment plans, guarantee result planning, free revision lessons. (Terms & Conditions Apply) With more than 30 different course that will help our customer to save 30%-50% of their cost and time and best of all is achieving the result they aim for.
Our Belief
Throughout the years, since its establishment in 2003, The Language Mind has achieved various kinds of recognition. It shows that TLM has always been working hard in providing the best service to our customers to meet their expectations. The Language Mind will always continue to uphold its excellence to maintain the quality of its services such as the delivery of syllabus, the quality of the teachers' teaching methodologies as well as the students' learning outcomes. We emphasize and target on the consistent analysis of the feedback from students. Moreover, the support for employees and teachers are really in place which in turn helps them to perform the best.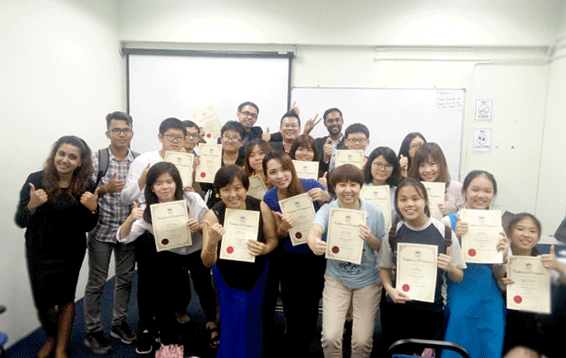 Our Awards
1. Keris award 2010
2. Malaysia Power Brand Award 2011
3. Asia Pacific Top Excellence Brand award
4. ISO 9001:2015
5. SSM
6. MOE License
7. IELTS Referral Agent
Click on the photo for slides.
Media
PBTJ have been interview by GENN.TV for the Power Brand Awards
The reCAPTCHA verification period has expired. Please reload the page.
Vision
"To be a Global Education Group"
Mission
"We are an integrated education group bringing total quality education and support to our customers and partners."
Core Value
"Professionalism, Integrity, Commitment and Excellence"
Our Philosophy
Our philosophy in the provision of services in the education industry is to foster a harmonious learning environment conducive for learning. Learners are always welcome to express their initiative and creativity in their work.
Our Commitment
Our courses are tailored through flexible learning periods and counseling hours for students from all walks of life. Full-time / part-time courses are made to meet students' needs with different learning objectives. Our easy payment schemes are available upon request for those students who are conscious about their budget.
Location
Our address:
KA-2, Lot 2-2, Kuchai Avenue, Jalan Kuchai Maju 13, Off Jalan Kuchai, Kuchai Entrepreneurs Park, 58200 Kuala Lumpur,